Panel processing: closet & cabinet components
Elements can cut, band and machine your parts
Do you like cutting large panels on a table saw, edgebanding by hand and drilling a million holes? Of course you don't, but we do! Our CNC machines cut, band, machine and dowel panels quickly and with precision. All you have to do is pick them up and put them together!
Just send enter your cut list in our on-line form (or send us a simple drawing for cabinets)
Send us an email. We will send you back a link where you can paste in your cut list (closets) or instructions for sending us a drawing. For larger, more complex cabinet jobs you can use our free, cloud-based cabinet design tool (no software to install). Visit Silicon Valley Cabinets to create an account. You can pay with a credit card and pick up your parts within a week of your order.
Quality panels
Very accurate part sizes.
No chipping or blowout.
PUR (polyurethane) edgeband glue that simply will not delaminate.
Various drilling patterns available for shelf and rod holes.
Hinge drilling available.
Our standard joinery is dowels, though Rafix, Lamello and others are available.
Melamine and laminate colors available from Aura Hardwoods and Royal Plywood.
Component program FAQs:
What kind of parts do you cut? We will cut your closet parts from a cut list or your cabinet parts from a drawing.
I already cut my panels. Will you just band them for us? No. This program involves cutting, banding and machining complete parts.
Can I purchase my own material and bring it to you? No. Our process is most efficient when we order your materials for you and sell you finished parts. If we order too much, that's our problem, not yours.
Can you cut a large job for me, fill 9 carts and leave it in your shop for 3 weeks while I go on vacation to the Bahamas? No! We ask our customers to please pick up their parts within 2 days of completion.
I have a cutlist. Can I just send it to you? Yes. We will send you a link to a Google spreadsheet and ask that you simply paste your parts into the sheet.
Can I keep the drops? We prefer to keep the fall-off material and edgebanding. If we need to remake a part for any reason you will be happy we have this guideline. 
Read our panel component operating guide 
Check out these panels!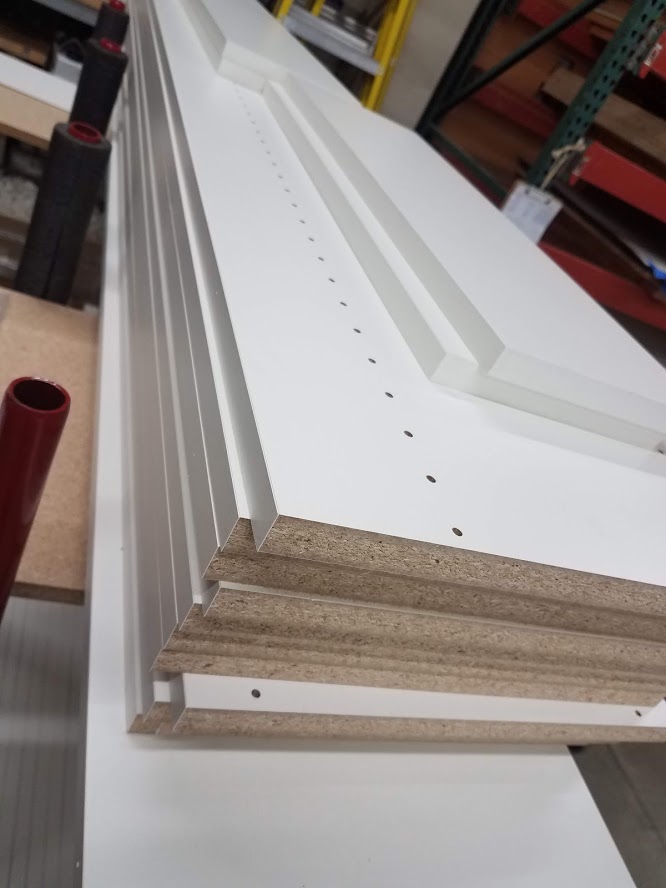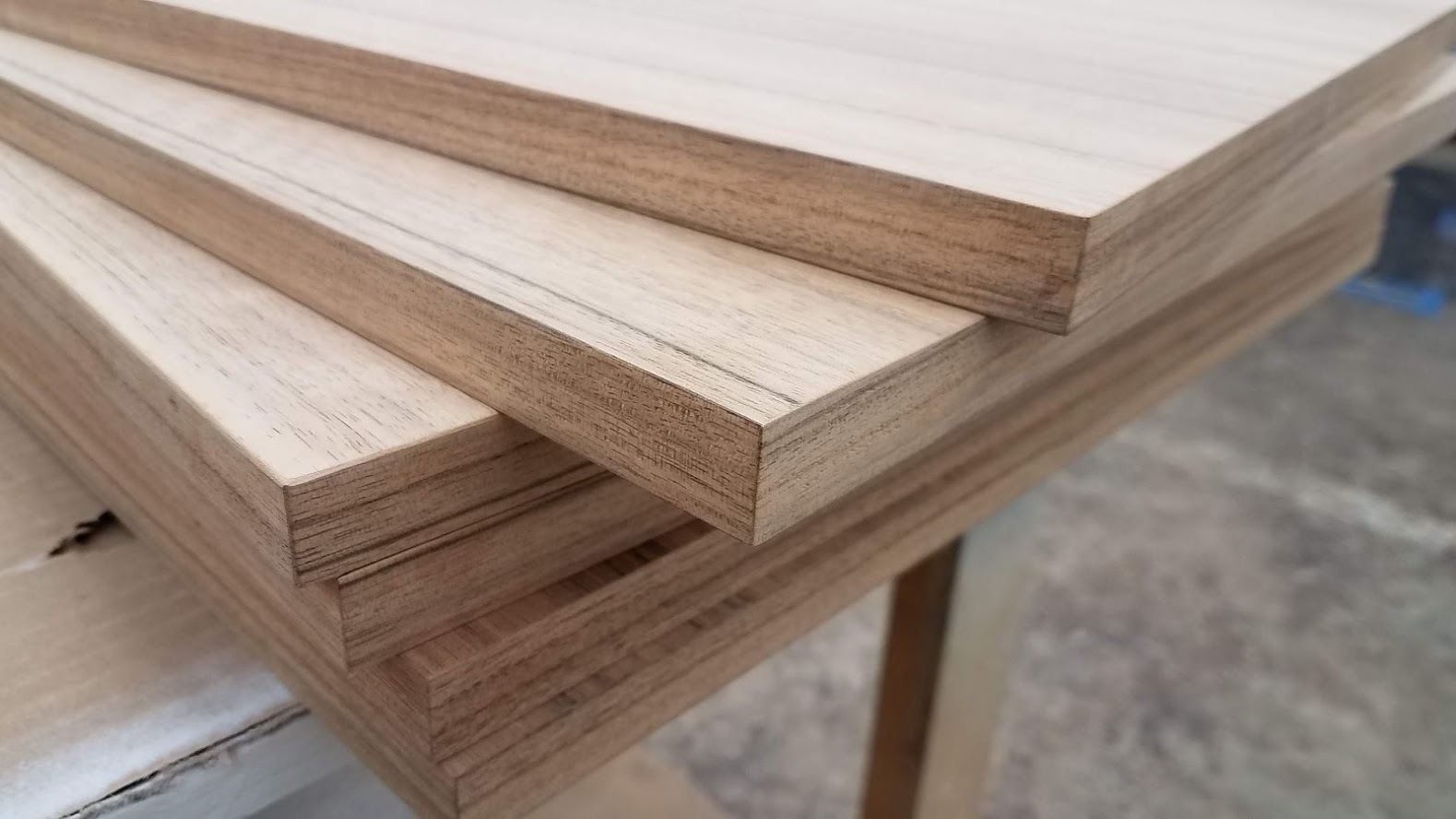 And the machines that make it possible…
Beam saw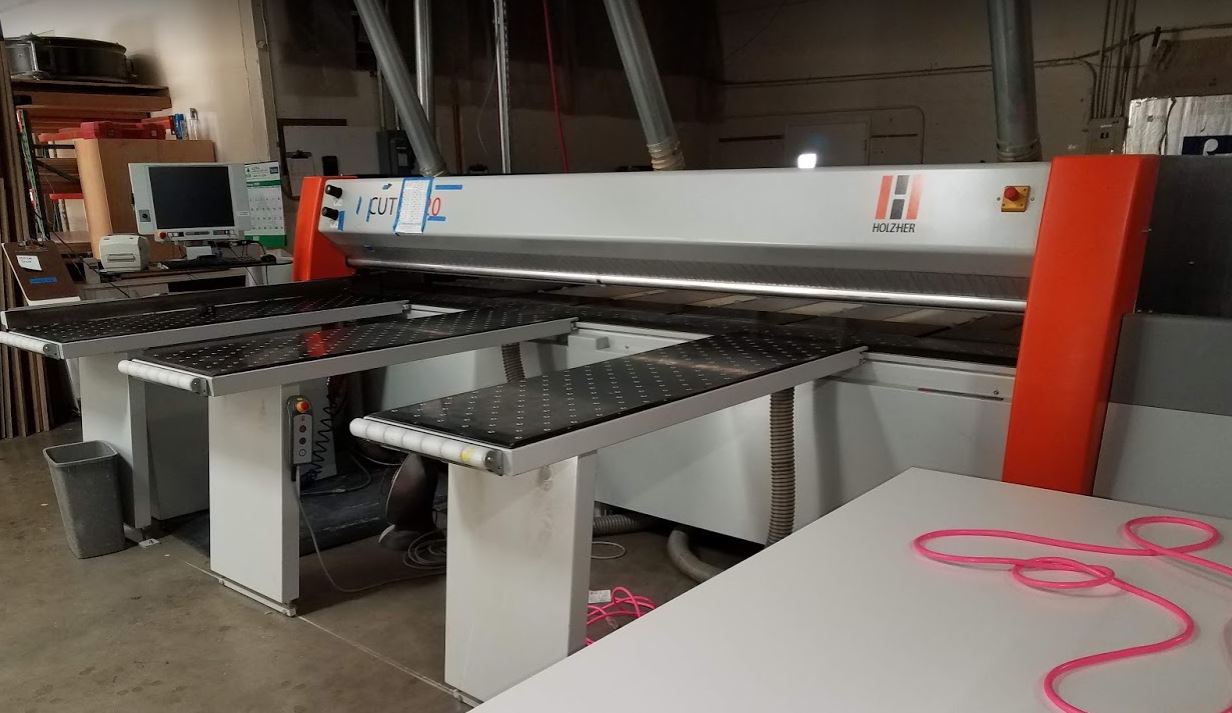 Edgebander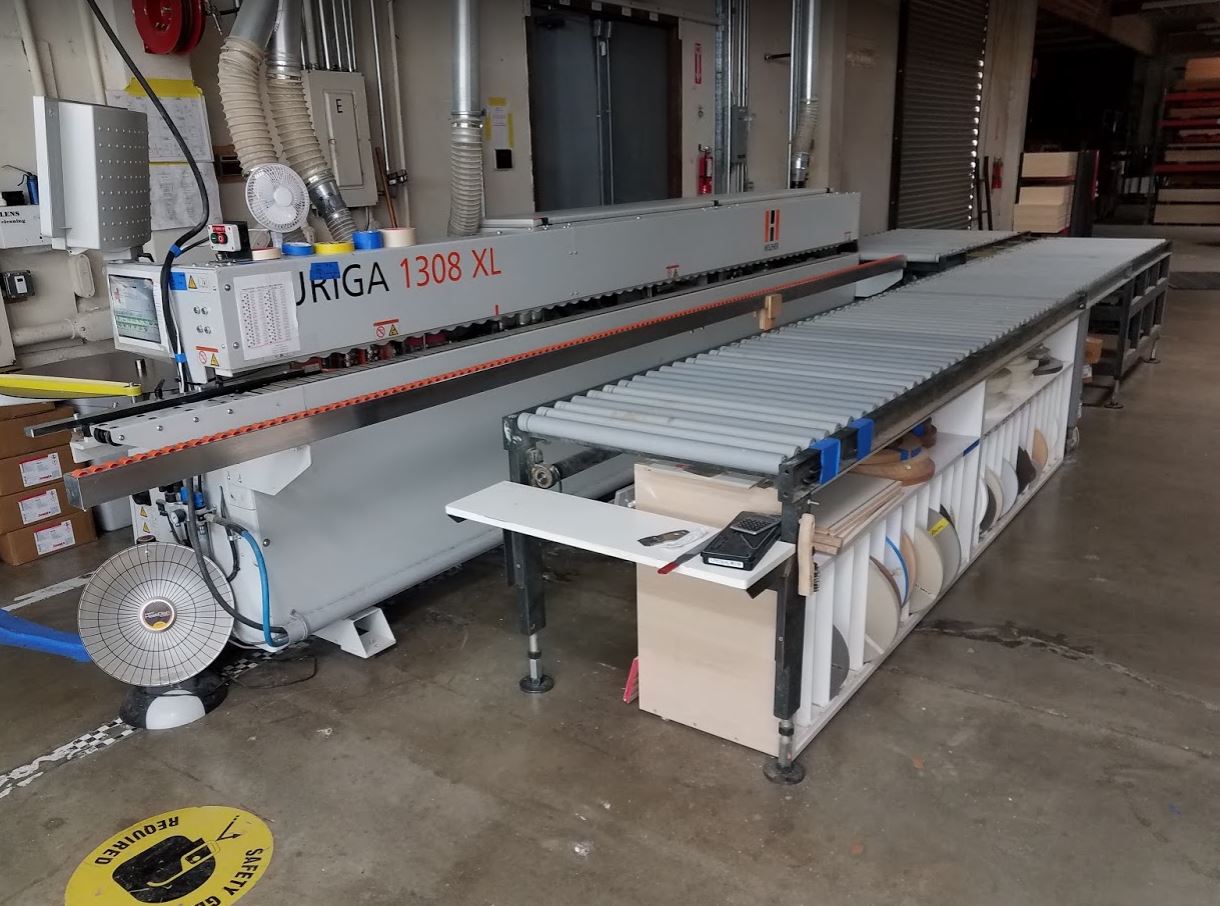 Point to point CNC